Travel is quickly becoming more about individual interests and experiences and less about visiting so-called tourist traps that everyone seems to love. The travel industry is experiencing a shift toward personalized experiences, as travelers are increasingly looking for trips that resonate on a deeper level.
Traveler preferences will always be on a spectrum that ranges from opulence to minimalism to everything in between, but some travelers are looking for the best of both worlds: a vacation that is centered around nature but still feels luxurious.
Gaining in popularity are trends like glamping ("glamorous camping"), which is one of the top types of eco-vacations, along with various other luxury-nature hybrid vacations. Major players in the hospitality industry have taken note and come up with innovative ways to cater to this segment of the luxury travel market through a variety of solo or group nature excursions.
The Hospitality Industry Shifts to Eco-Conscious Experiences
It can be hard for people to see how luxury, hospitality, and environmental awareness come together, but there is a connection that makes perfect sense. One of the biggest issues facing mankind is our impact on the Earth, and travelers are looking to mesh environmental responsibility with their leisure activities as much as possible. The luxury industry has adjusted to this trend by implementing new ways to reduce its carbon footprint while offering travelers the unique experiences they're looking for.
About Natural Habitat Adventures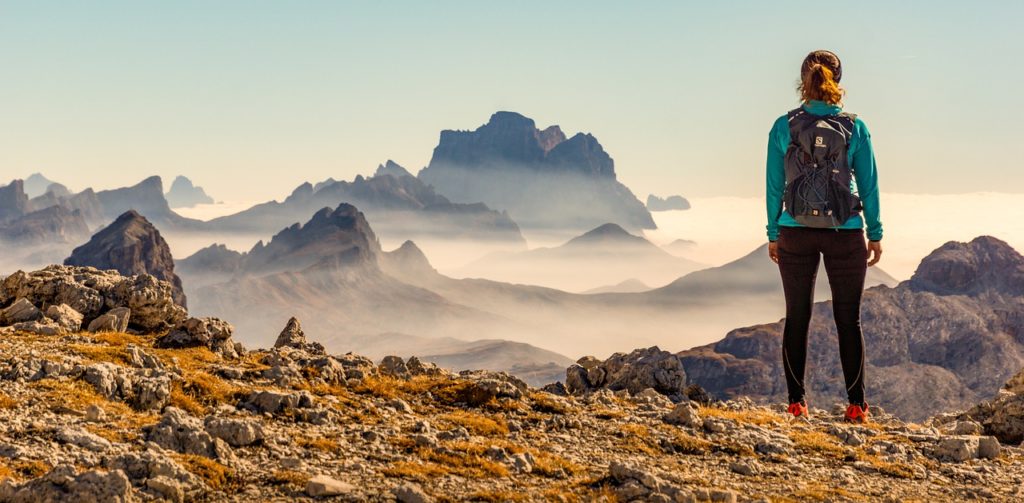 One popular eco-centric travel experience is the natural habitat adventure. This type of trip offers travelers a chance to experience nature as it happens—from African safaris to tours of UNESCO World Heritage sites. Many eco-friendly companies offer a range of solo and group natural habitat excursions.
There aren't any rules in place that specifically define what an eco-friendly business is, so accommodations vary. However, several kinds of nature excursions offer many of the comforts luxury travelers have come to expect. From nature-focused resorts to luxury cabins, there is likely an accommodation choice that meets your needs. At the same time, luxury hotels have begun to implement unique experiences that are good for the environment and align with the consumer demand for eco-immersive experiences.
Solo vs. Group Nature Excursions
Traveling alone can be scary, even more so when you are exploring nature. A solo trip can give you the personal time to destress and reflect, but there are many advantages to going on a group excursion. When considering these kinds of trips, it's best to do a little research before committing to one or the other.
Traveling solo can have a profound impact on a person, so many travelers opt to explore alone for various personal reasons. One of the top motivating factors for solo exploration is self-reflection. Engaging in a solo nature excursion essentially allows the traveler to become one with nature without distractions from tour guides or groups. The potential downsides of solo travel include increased costs (since group rates are null) and an increased risk of accidents or other adversities that are less likely in a group. Solo travelers also do not get the benefit of a shared experience.
Although taking a trip by yourself gives you the freedom that you may not have in a group, being a part of a group can ease the anxiety of being alone in a new place, especially when exploring the unknown. When it comes to group adventures, knowledgeable tour guides are chosen based on their knowledge of their land as well as their passion for guiding others to explore that land. Being in a group will help travelers stay connected and avoid mishaps that are more common during solo excursions.
Is a Nature Excursion Right for You?
While the hospitality industry has a long way to go as far as sustainability, the industry as a whole is making positive strides toward merging luxury with the social and environmental issues that consumers value most. Luxury hospitality and travel are continuously adjusting to the needs of its target audience while maintaining the "exclusive" aspect.
Deciding on the perfect trip takes a lot of thought and planning. Learn what you value most, and the ideal nature excursion will come to you.