Imagine that you are walking through the woods. It's a sunny day. Birds sing, and the wind blows gently through the trees. The smell of moss and grass fills the air. A beautiful wildflower catches your eye. Perhaps you spot a deer nibbling on some branches.
How does this scene make you feel?
If you're like most people, a walk in the woods is a calming break from everyday life. The sights and sounds of nature can be a breath of fresh air—a rejuvenating, stress-relieving tonic for much of what ails us.
While people have been escaping to nature for relaxation for a long time, we now have another word for it: forest bathing. The term is taken from a concept that's been popular in Japan since the 1980s: shinrin-yoku, or "forest bath."
What is forest bathing?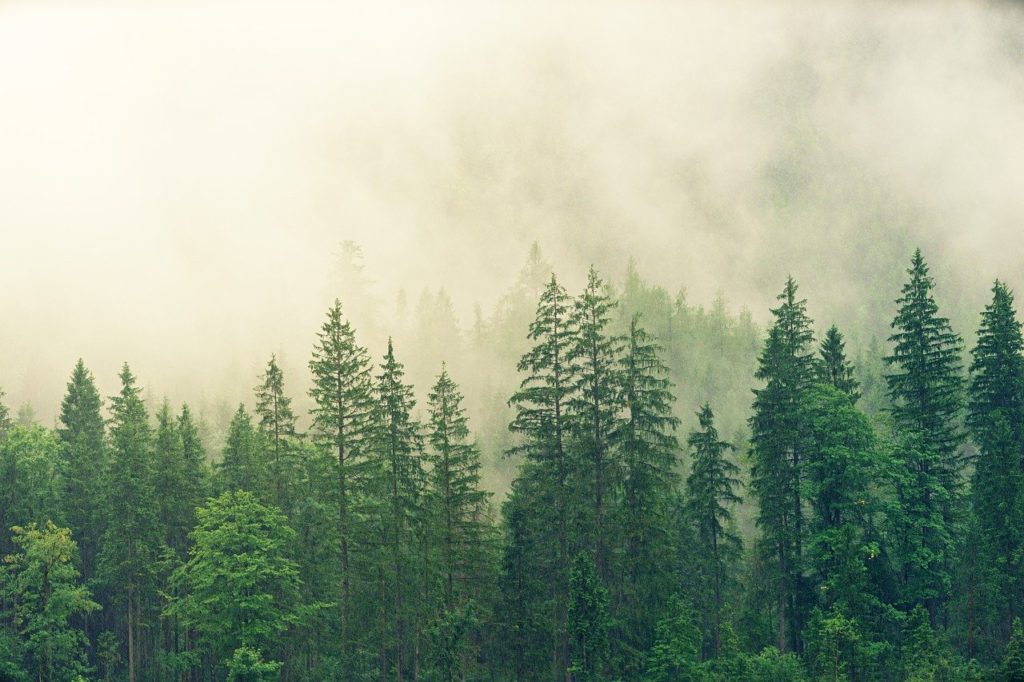 Forest bathing, as the term suggests, means immersing yourself in nature. It refers to the act of simply being in nature and absorbing its sights, sounds, smells, and other sensory experiences. It's important to note that forest bathing is not the same as hiking, trail running, or exercising outdoors in the typical sense. There's no end goal like hiking a certain number of miles, climbing a peak, or even socializing with friends. Instead, forest bathing is a form of meditation. It's about being fully present in a place and time, and soaking in the natural world around you.
Why do we need forest bathing?
Sadly, many of us are disconnected from the natural world, and the gap grows more each year. By 2050, the UN estimates that 66 percent of the global population will live in cities, up from 54 percent in 2014. North America is the most urbanized region, with 82 percent of people living in a city. While cities aren't inherently bad, of course, by definition they allow fewer opportunities for connecting with the natural world outside of well-manicured parks.
Our disconnection from nature is so profound that some experts have even given it a name: nature deficit disorder. Proponents of this theory argue that children are spending less time outdoors and this has resulted in an increase in behavioral problems, depression, and anxiety.
Adults are also spending less time outside. For example, the EPA estimates that the average American spends 93% of their time indoors. At the same time, stress is increasingly being recognized as a health threat. The long-term consequences of stress include greater risk for depression, anxiety, cardiovascular diseases, obesity and eating disorders, skin and hair problems, and gastrointestinal ailments. It can also increase a person's risk of accidents and weaken the immune system. Altogether, the American Psychological Association (APA) estimates that stress costs the US $300 billion every year in accidents, absenteeism, reduced productivity, and direct medical, insurance, and legal costs.
Does forest bathing really work?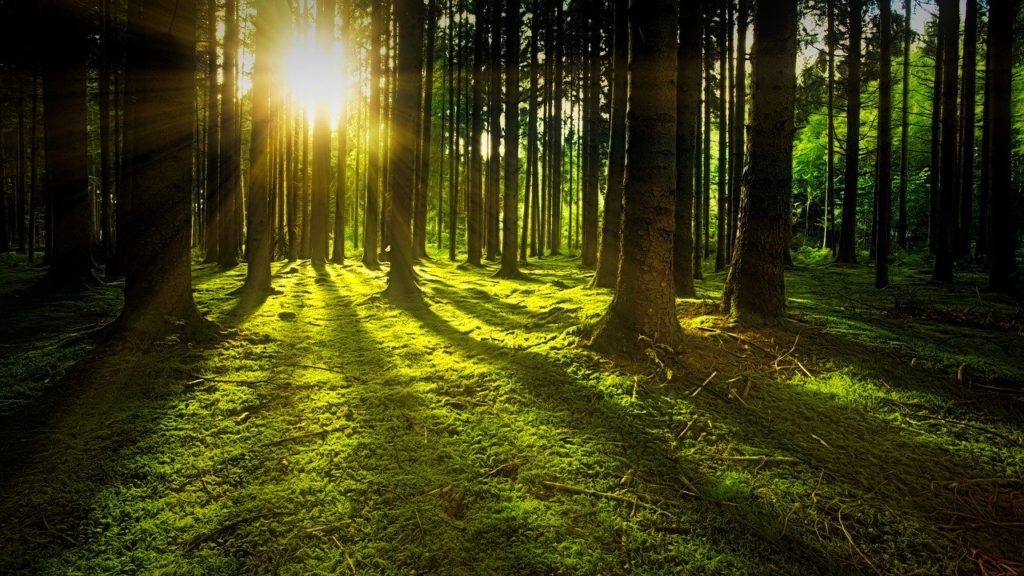 It might sound like forest bathing is just a pleasant way to spend time, but researchers have discovered that it can provide real health benefits. For example, a study in 2011 compared the health effects of taking a walk in the woods versus a walk in a city. Though each walk required the same amount of physical activity, the participants who went for a walk in the woods displayed more significant reductions in blood pressure and stress hormones. Other studies, mostly conducted in Asia, have shown that forest bathing can also improve participants' mood, decrease fatigue, and provoke feelings of awe and a connection to the sublime.
Other research has sought to explore exactly why forest bathing might have these positive health effects. A fascinating 2009 study by Japanese scientists found that inhaling phytoncides—naturally occurring chemical compounds that trees release into the air—reduced the concentration of stress hormones in participants and increased the activity of their white blood cells, which are key to the immune system.
Where can you go forest bathing?
To go forest bathing, you can simply go for a walk in any wooded area near you. But if there's no forest near you, or if the parks are crowded, the following destinations are perfect for forest bathing.
Hudson Valley, New York: With its beautiful farmland, lush forests, and rock cliffs, the Hudson Valley region is an ideal—and convenient—destination for those interested in a nature-focused retreat. The many preserves in the area, including Minnewaska State Park Preserve and Mohonk Preserve on Shawangunk Ridge, offer ample opportunities for forest bathing.
Olympic National Park, Washington: Located in western Washington State, Olympic National Park receives up to 140 inches of rain per year. The park contains America's only temperate rainforest and is therefore another excellent location for forest bathing.
Great Smoky Mountains, Tennessee: The Smokies are home to the largest stand of old growth forest east of the Mississippi. Stretching some 187,000 acres, this forest is one of the most diverse in the North America.
Wherever you decide to go, walk slowly and breathe deeply. Stop and close your eyes, breathing in and out, and then open them. Imagine you are seeking the world for the first time and take in every detail.